朗読詩人
  飛火野 椿 - tsubaki.Hibino - Official website
---
/ AWC, SV group, tsubaki.Hibino related sites There are many SNS and compatibility.
---
Welcome! All related sites group and SNS are linked from here.
Make a description of the Japanese reading poets and poetry events.
Reading, poet, writer + add /
AWC - allwords.jp - ALL WORDS COA Project / SV - promote group /
Osaka Takatsuki / Birth: Nara-city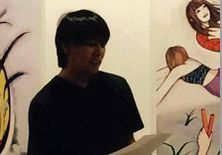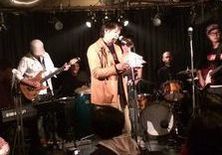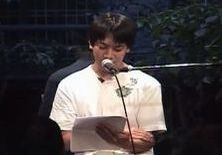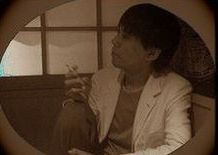 Poet,mixture,regression,art.
Counteract to literature and authority and tradition.
September 8, 1969 birth
Poet reading, the current from the writer 1981
Event planning and screenplay is currently from 1995
Full-fledged Poetryreading is currently from 2004
ALL WORDS COA Project (AWC) was founded in January 2005
AWC has been started as an open microphone reading events carried out in a live house,
Start as an event of the AWC is, at the same time, it has the ability to send a mixed cultural information of the world
Music, theater, there is a plan to be mixed with poetry everything.
- LIVE and Promote info   tsubaki, AWC, SV promote group + add -
---
>> Profile / Activity history
>> Official Blog
>> Contact / E-Mail
>> Top
---
「 伝えたいコトバがある 」

誰もが自分の言葉を聞いて(聴いて)もらえて、
誰かの言葉に耳を傾ける。
それは相互理解の第一歩。
根源的な交流文化の場。
閉鎖性とは対極に位置。



Study of poetry reading as a cultural

Poetry readings, spoken word,
Storytelling is consistent with the pronoun of origin.

If poetry readings, literal translation is a "poetry reading"
Here, verse says, poets and literary endeavor is to create every day,
is a great man of the people, intellectuals, will affect the people like it
In addition, the input, to make the point that it just is not, contains a poem.
Also, in the case of the Japanese tanka, haiku, poetry, but have been included,
the high threshold does not have anything at all, was entered on behalf of.

Potential cognition and communication

In many cases, standing in front of the person to be expressed by using your will is not known,
This is intended, leads to the communication, the exchange is complete.
Day-to-day of Japan's modernization,
it is that it was quickly lost, thinking of is, we play a role in order to fill it.
In both directions of the face-to-face. Please try to listen to the people's work.
This alone is involved has already been started.

Poem, Rather than lyrics,
"song" is "recite", "speak", and "you had listened to wearing a charm.",
In the story, such as "talk" There will
Literature, art, artistic performance.
Music playing, it may be attached accompaniment, superiority of the speaker is maintained.



Festival and cooperation, There is also a need to work.










---
---
開設 / 2004.07.07   更新 / 随時
当サイトはリンクフリーです / サイト内全てのコンテンツの無断転載・転用禁止 / 関連全サイト・SNS含む
作成協力者: 寺谷健 Ken.Teratani / 西谷隆史 Takafumi.Nishiya
朗読詩人 飛火野 椿 Official website
ALL WORDS COA PROJECT (AWC) 総合公式サイト
飛火野 椿 作成・主な管理、AWCが運営協力する「全国ポエトリーイベント情報・リンク集」は
Yahoo!カテゴリ および dmozカテゴリ(旧Googleディレクトリ)登録サイトです。
当サイトのQRコード

関連サイト・SNS一覧
プライバシーポリシー・サイト閲覧についての免責事項
Copyright(C) ALL WORDS COA PROJECT / tsubaki.Hibino. All rights reserved. 2005-2100
/ AWC, SV group, tsubaki.Hibino related sites There are many SNS and compatibility.
---
PR: 骨髄バンクにドナー登録を!  JMDP 骨髄移植推進財団
---

 W3C 正当なCSSと認定されました
---